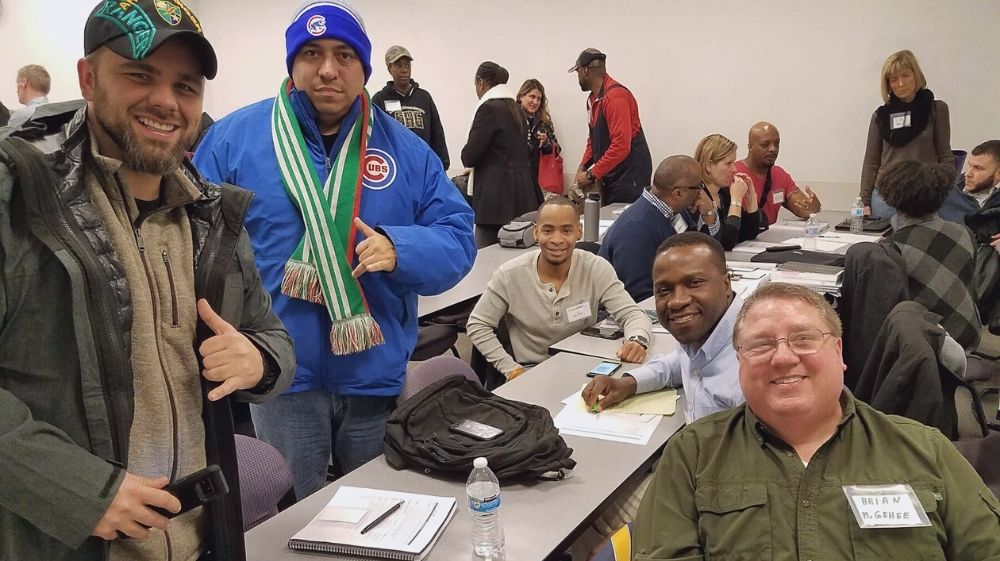 Hendon Group Supports BDC's Free PM Course for Veterans
Lindenhurst, IL (February 12, 2018) – Hendon Group, Inc. announced today Hendon Group President and CEO Ira M. Hendon, MBA, PMP, CSM, CSSC will be an instructor and team sponsor for the Black Diamond Charities (BDC) Spring 2018 Veterans Project Management Certification Course. This is the fourth consecutive class Hendon Group has supported. The lead sponsor for the program is Black Diamond Charities in cooperation with the PMI Chicagoland Chapter. The course is held two times per year (Spring and Fall) and is a combination of lectures and student team projects. The course is a 35-hour five-week course. The course is free to Veterans. Black Diamond Charities covers the tuition and cost of materials.
Each student team identifies a project and prepares a Project Management Plan for their final presentation. The team projects provide the students with penalty-free practice of the leadership topics learned throughout the course. The winning team is invited to present their project at a future Chicagoland Chapter dinner meeting.
Some of the previous class graduates have received job offers in a project management role, continued their project management education, and earned their Project Manager Professional (PMP) certification.
Mr. Hendon will be the instructor sponsor for the Veterans Village team (see photo). The Veteran team members are (from left to right): William "Tripp" Butusov (U.S. Army), Daniel Perez (U.S. Army), Mike Willis (U.S. Air Force), Ezinwa Nwankpa (U.S. Army), and Brian McGehee (U.S. Army).
Military personnel transitioning to civilian life who would like to learn more about project management as a possible career and/or register for a future class are encouraged to contact Black Diamond Charities.